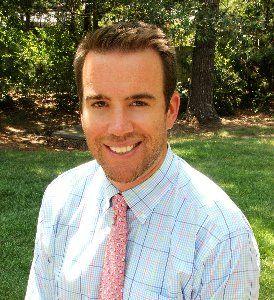 Benjamin Passwaters Broker Broker
Tel: | Email: [email protected]
Address: 9051 Strickland Rd. Suite 200 | Company: Coldwell Banker HPW | License ID: 266500
License ID:

266500
Tel

:
Email

: [email protected]
Company

: Coldwell Banker HPW
Address

: 9051 Strickland Rd. Suite 200
As a real estate professional I work hard to establish relationships and to make the home buying/selling process as smooth as possible for my clients. Specializing in Holly Springs, Cary, Apex, Raleigh & Chapel Hill, NC. I use unique marketing strategies and social media to differentiate myself in the market place. I love the art of negotiating and getting the best deal for my clients. I am a father of two boys who loves golf, craft beer and college football. If you have any questions or if I can help you in anyway doesn't hesitate to contact me.
9
Industry Experience(Years)
678,000,000
Value of Real Estate Sold
Areas of Expertise
BUYER SERVICES
We're here to help you find the home of your dreams. With a team of experts guiding you every step of the way, our extensive knowledge and experience will ensure you have the best home buying experience possible.
how it works
SELLER SERVICES
We take the stress out of selling your home by providing a seamless experience from start to finish. Our team will put you in the best position to market your home and sell it for the highest possible price.
get our service
Benjamin Passwaters
Please let me know how can I help you.